Tussock Upstairs Gallery
Tussock Upstairs Gallery was located in the heart of Point Lonsdale's busy tourist strip. The gallery operated  since March 2012.
Visit us now at 61 Point Lonsdale Road Point Lonsdale
Our Current Opening Hours:  Saturdays, Sundays, Public Holidays – 11am – 4pm
Other times by appointment – call or message us on 0418 392 485 
We invite  past supporters of local artists associated with gallery to visit us on line as well as at our new site and peruse what we still have to offer. This will include personal delivery of works to your home for consideration and or the arranging of visits to artists studios to view their works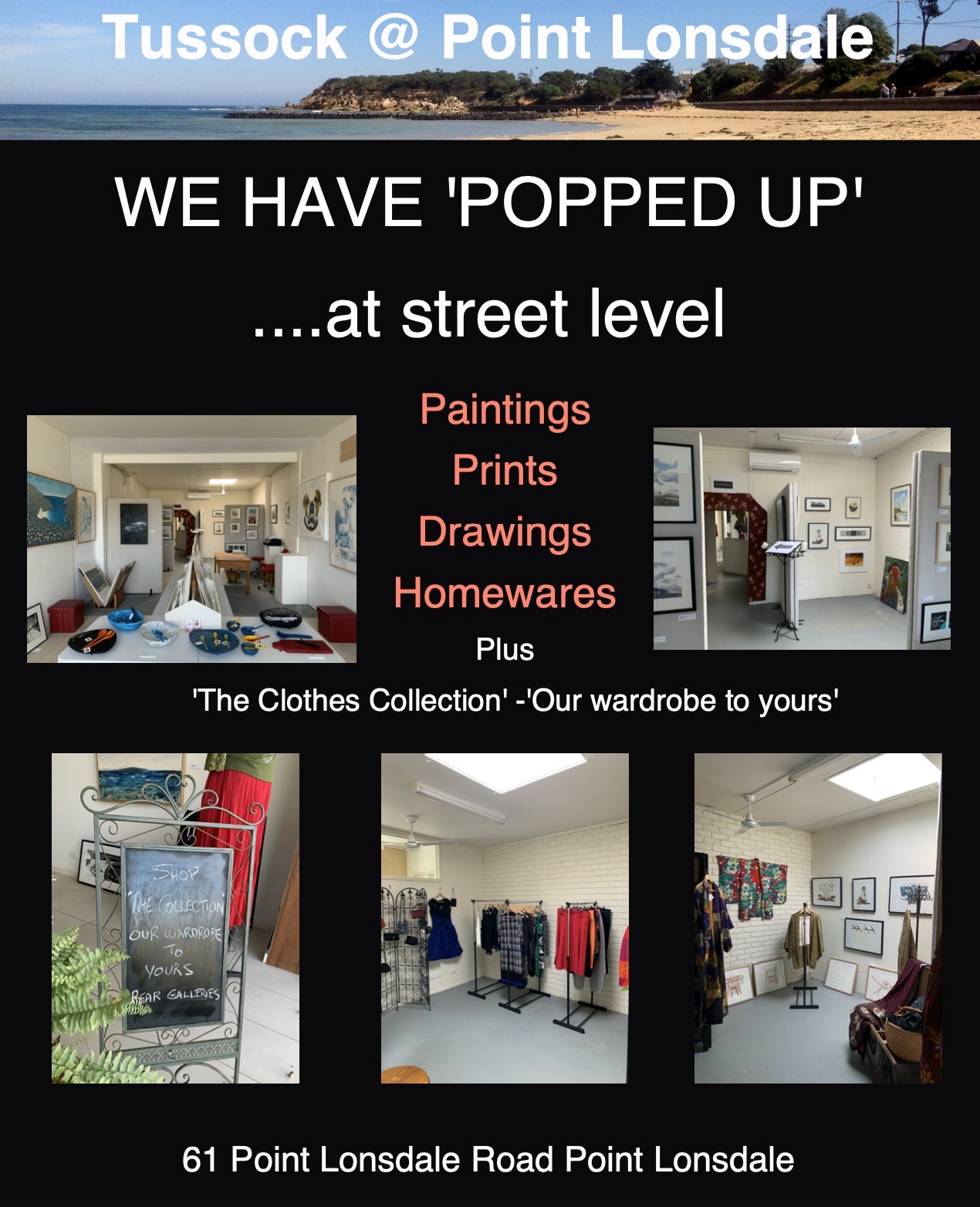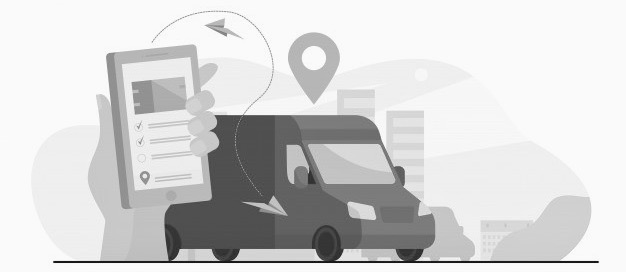 How to view and purchase works:
You will find a range of art works on this  web site under each artists name.  If you are interested in a work or works please send an email request to
gallery@tussockupstairs.com.au
  We will forward you details of the works eg, size, medium and price and have a better quality and larger image forwarded to you by return email. Residents and visitors to Point Lonsdale, Queenscliff, Ocean Grove, Barwon Heads and Greater Geelong will be then be given the opportunity of have the work/s they are interested in delivered to their home for a private viewing.
(We will wait outside)
There will be no obligation to purchase the work/s. The works will not be left unless purchased. We will have credit/debit card capability when we visit. (
You may wish instead to visit the artists studio)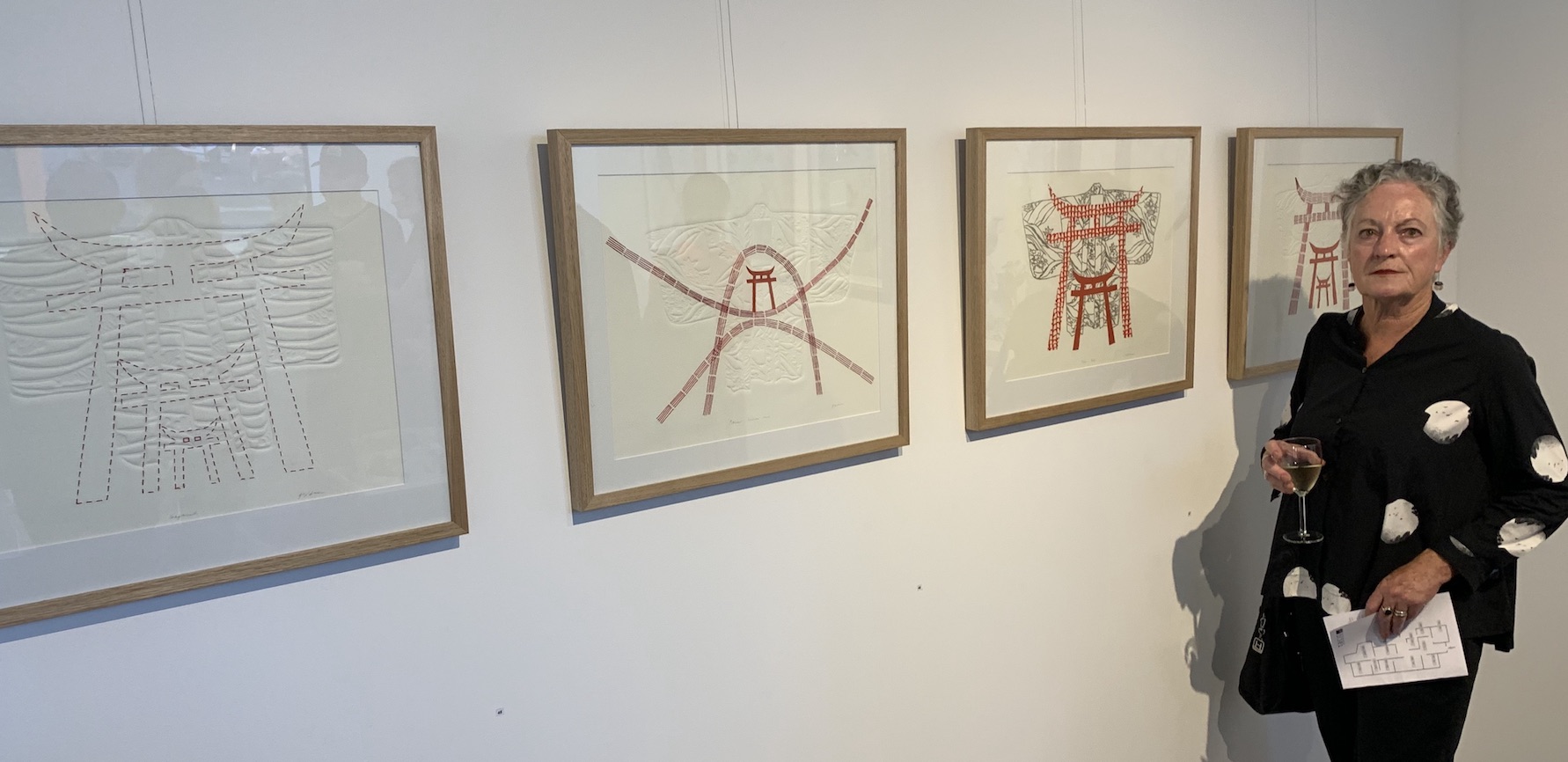 On line Exhibition Proposals
We are seeking expressions of interest from artists seeking to contribute to our on line exhibitions which we will be showing on a monthly basis and where venues are available "pop up" arrangements for shows will be explored. Artists should contact us by email: gallery@tussockupstairs.com.au
Our current on line and past exhibitions
Bevan Shepherd
Purchase an artwork by Bevan Shepherd on line .  email us at: gallery@tussockupstairs.com.au for a private viewing at Bevan's studio  or payment and delivery.
'Cliff Walk II Point Lonsdale' 2022        Oil on Canvas […]