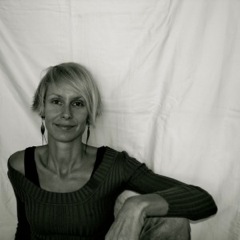 Education:
Bachelor of Visual Arts majoring in Drawing and Painting, Ballarat University, Victoria

Short Biography:
After completing her degree, Cara moved to Port Douglas where she currently lives and works full time as a Visual Artist. Using the areas scope of natural diversity and beauty for inspiration.
Artist's Statement:
I enjoy looking at the way the environment is structured by breaking down the elements into basic components combining formal structure and informal shapes and markings.  Using natural colours, textures and simplified structural compositions I construct my work with a solid landscape influence.  The elements I use are visual references such as composition, horizon lines, tree lines, texture, colour, light and shadow.
Creating the Work:
The collage technique forms a significant part of my work and allows me to mix mediums together to enhance the sense of environment and landscape.  I explore the local area for the natural elements I use in my work which include stones, sticks, pieces of shell and wood and any interesting organic materials.
A mixture of techniques are pieced together like puzzles within the individual works. Painting, Drawing and Printmaking are all included along with the photography element of the collages.
Immersing myself in my surroundings to experience the sensory elements of nature; the wind, the smell of the sea, the texture of the sand all enable me to incorporate the feeling of environment in my work.