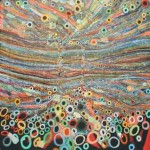 Lynne Hunt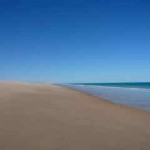 Lester Hunt
 Janet Goldman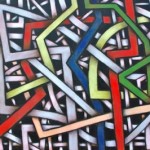 Bevan Shepherd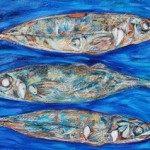 Tess Grace
Lynn Hunt, Tess Grace, Lester Hunt, Janet Goldman and Bevan Shepherd; five Point Lonsdale artists will be exhibiting their art works from October 15th – November 11th at Tussock Upstairs
Lynn Hunt's work continues to explore patterns and colour in the environment. The latest works ares.
Tess Grace's work depicts fish and birdlife of our coastal environment. Her bold use of colour and thick impasto give her work a strong, rich, textural quality.
Lester Hunt's photography explores the coastal environment. His new photographs depict idyllic seascapes and close ups of the marine environment.
Janet Goldman continues to explore human feelings and her environment in her recent linocuts and lithographs. Janet draws upon family connections in many of the works and her connection with the physical environment. Trees that have been removed from our present and are now but memories. On her walks along the beachfront she has admired the intricacy and delicacy of the Moonah's a natural tree to the area.
In recent years Bevan Shepherd has continued to his exploration of the landscape. His recent works show a transition of the landscapes exhibited in 2011. These works show a landscape that has almost disappeared leaving what might be best described as lines of life. Grids and patterns have developed from his observations of the colourful containers on the ships that pass through into Port Phillip Bay on the way to the waterfront where they disgorge their contents onto our shores and into our homes. His images suggest the inevitability of the contents of the containers covering our landscape and influencing the future of our lives. Lines, patterns and grids fighting each other for space, sometimes free, sometimes contained.
The works being exhibited by Janet and Bevan have recently been on show at Cambridge Studio Gallery Melbourne. Janet and Bevan are the Directors of Tussock Upstairs Gallery