Bevan Shepherd
Purchase an artwork by Bevan Shepherd on line .  email us at: gallery@tussockupstairs.com.au for a private viewing at Bevan's studio in Point Lonsdale or payment and delivery.
'Misty Otway Corners'  2021 Oil on canvas.  140cm X 95cm. (Framed)
'Lighthouse to Lighthouse Walk Point Lonsdale' 2021        Oil on Canvas – 124cm x 94cm (Framed).
'Coast Road Past Rocky Inlet'  2021 Oil on canvas.  124cm X 94cm. (Framed)
'Coast Road Passing Beaches, Bays and Inlets'  2021  Oil on canvas 124cm X 94cm. (Framed).  (Sold)
'Coast Road from Aireys Light to Lorne Pier'  2021  Oil on canvas 124cm X 94cm. (Sold)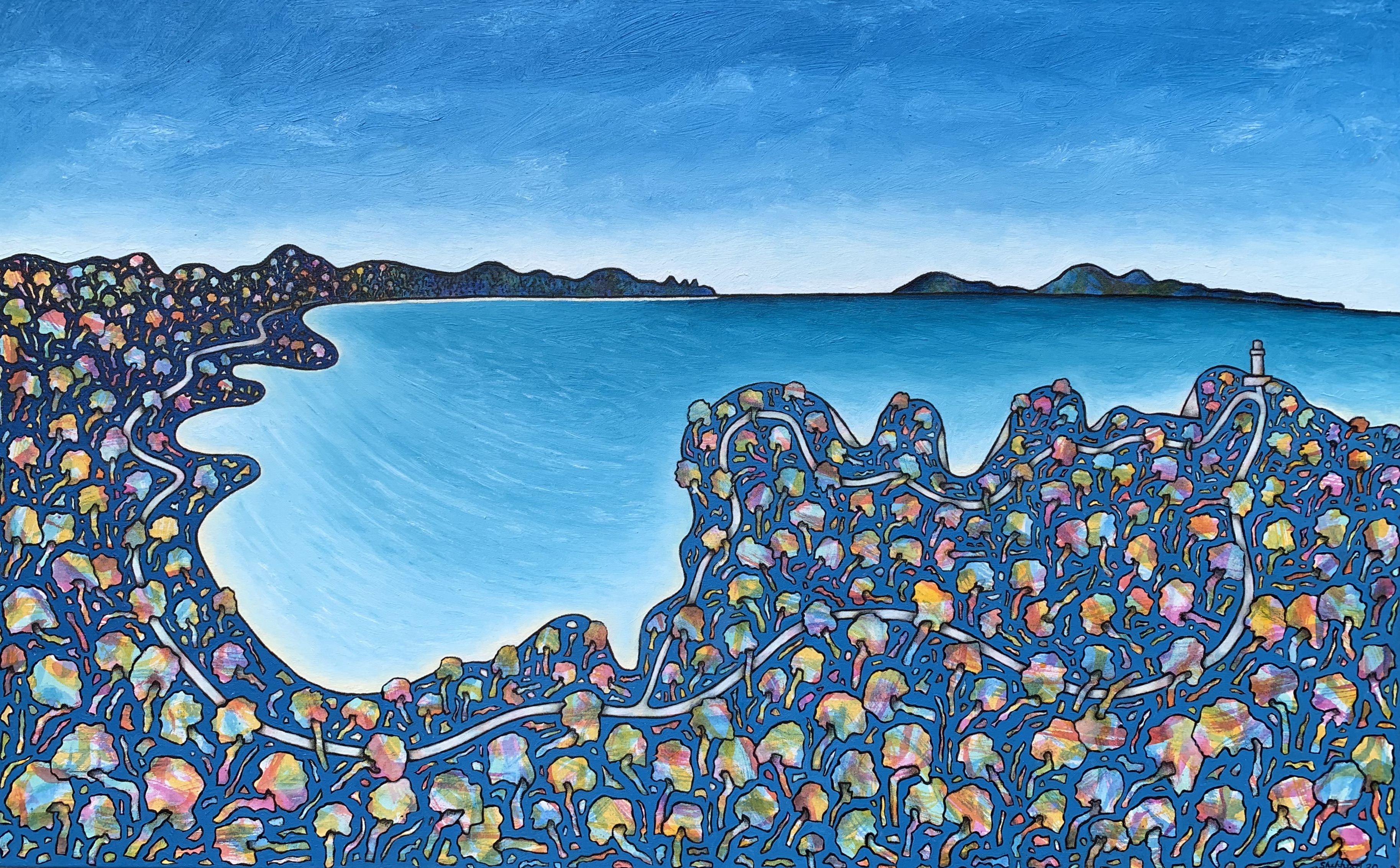 'Bay Entrance' – Point Lonsdale'  2020c  Oil on canvas 124cm X 77cm. (Sold)
'Beach Pool'  2020c  Oil on canvas 91cm X 61cm

'The Walk – Point Lonsdale'  2020c  Oil on canvas 153 cm X 50cm.  (Sold)

'Forest Floor Autumn'  2020c  Oil on canvas 153 cm X 50cm
'Forest Floor Winter'  2020c  Oil on canvas 153 cm X 50cm
'Coast Road Passed Two Inlets' 2020        Oil on Canvas – 124cm x 94cm  (Sold)
'Coast Road IV' 2020c         Oil on Canvas – 124cm x 94cm (Framed)
'Coast Road Past Inlets and Headlands' – 2020  Oil on Canvas – 124cm x 94cm (Framed)
'Cinema Point Coastal Road II – 20c'     Oil on Canvas – 124cm x 94cm (Framed). (Sold)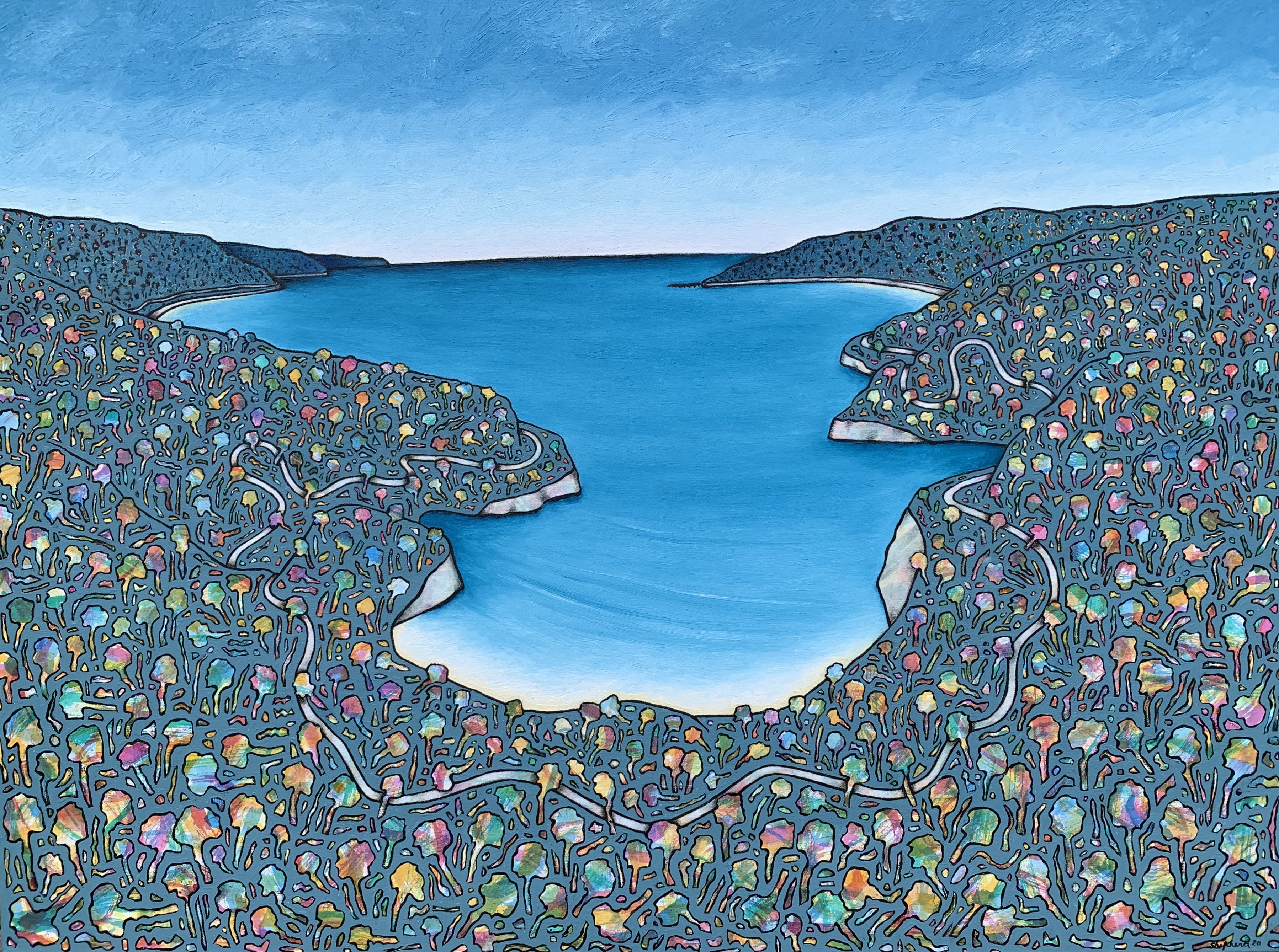 'Coastal Road Past Grassy Creek on to Loutitt Bay – 20c'     Oil on Canvas – 124cm x 94cm (Framed)
'Road through the hills on the way to Cooktown' – 2019  Oil on Canvas – 124cm x 94cm (Framed)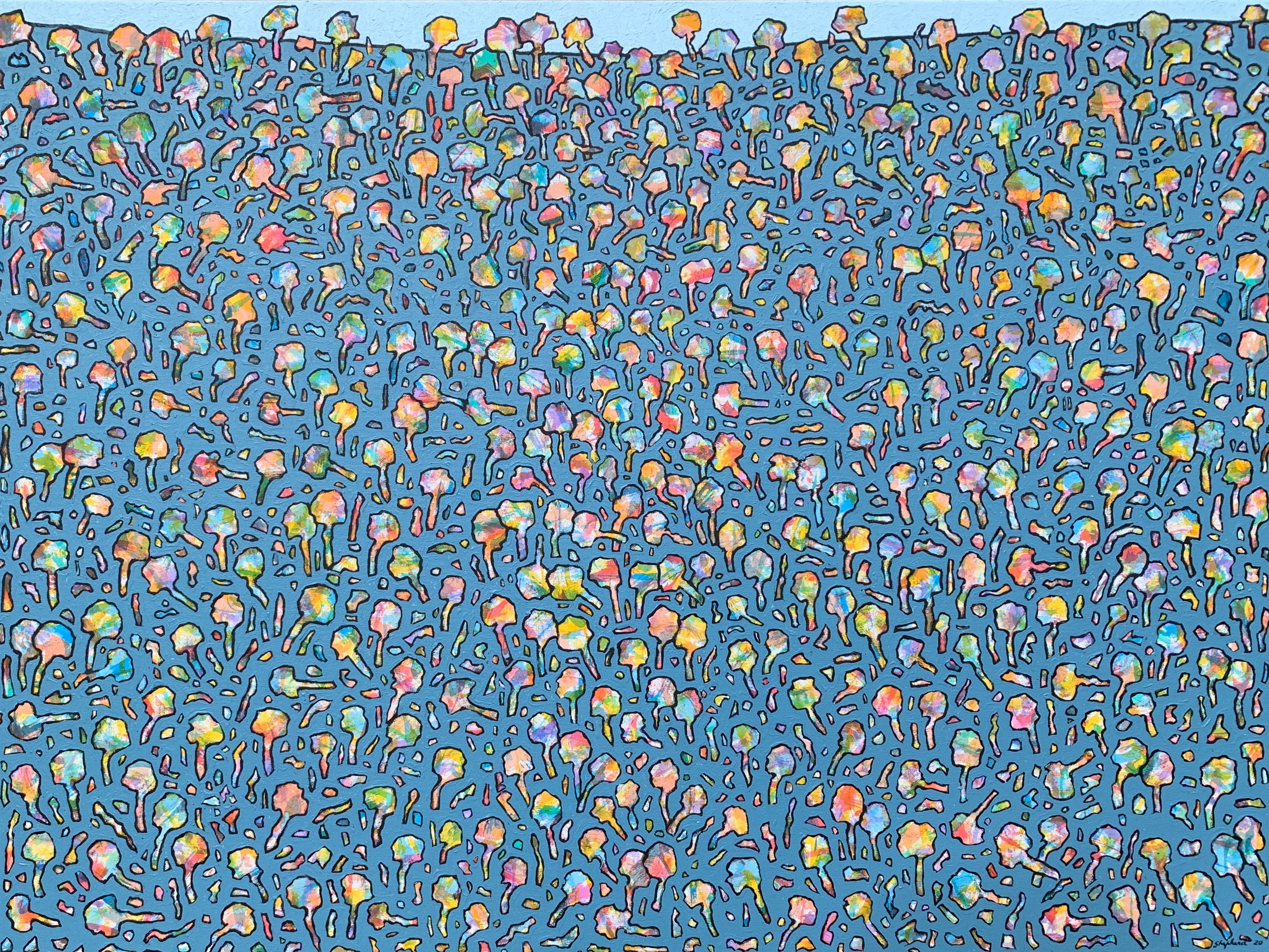 'The Valley' 2020         Oil on Canvas – 124cm x 94cm (Framed)    (Sold)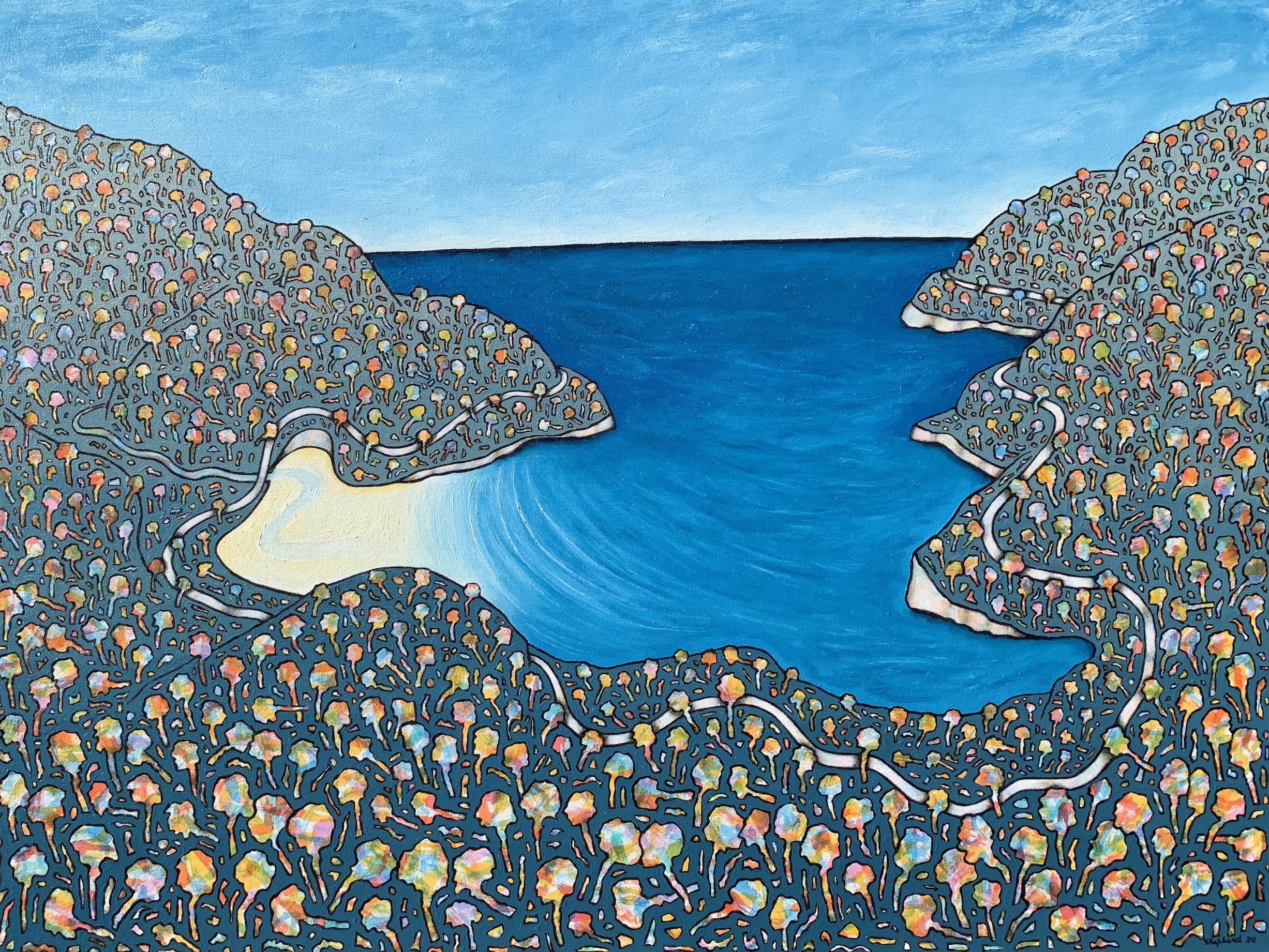 'Coast Road over the St Georges' 2020c         Oil on Canvas – 124cm x 94cm (Framed)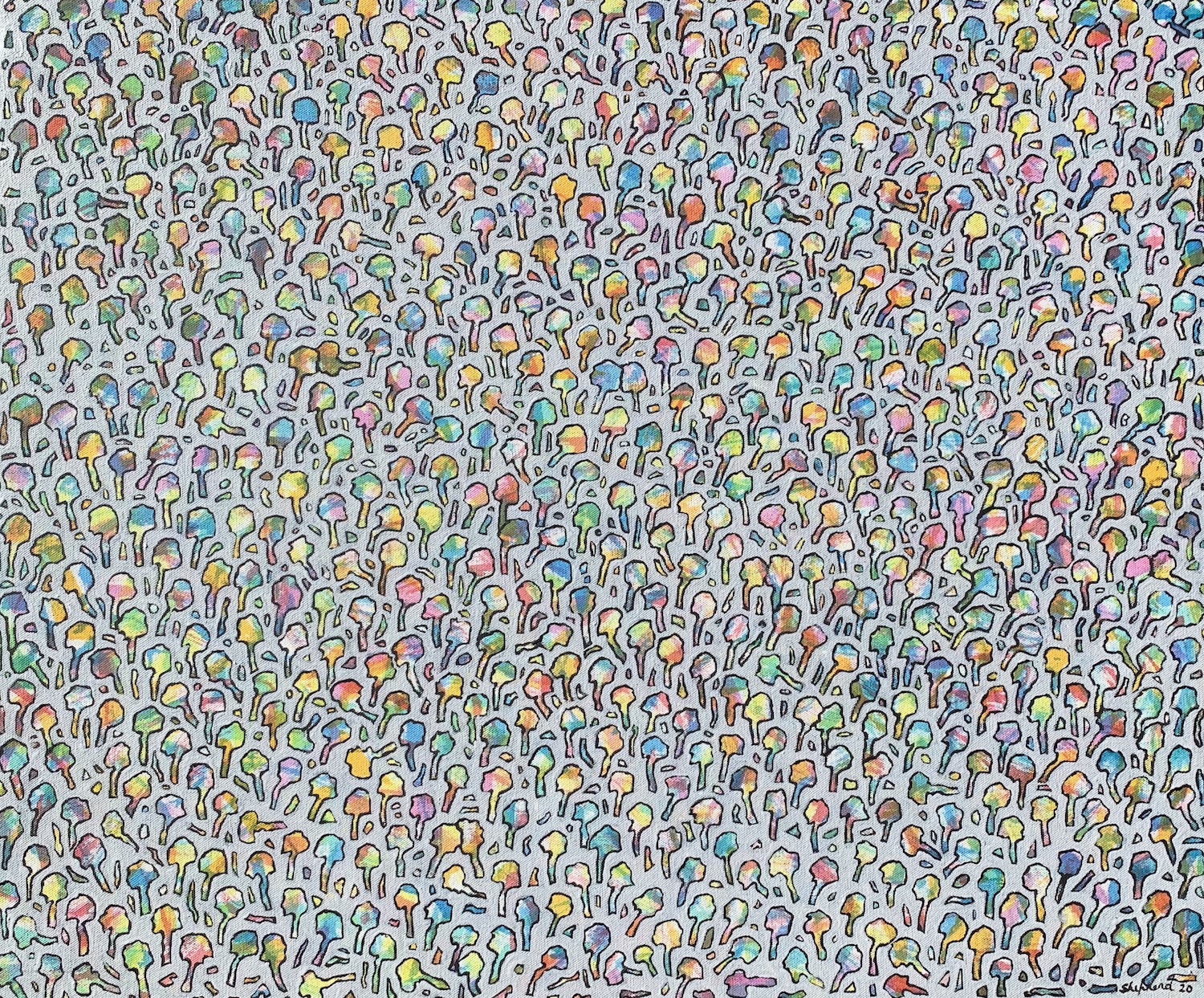 'Dancing IV' 2020C         Oil on Canvas – 56cm x 51cm (Framed). (Sold)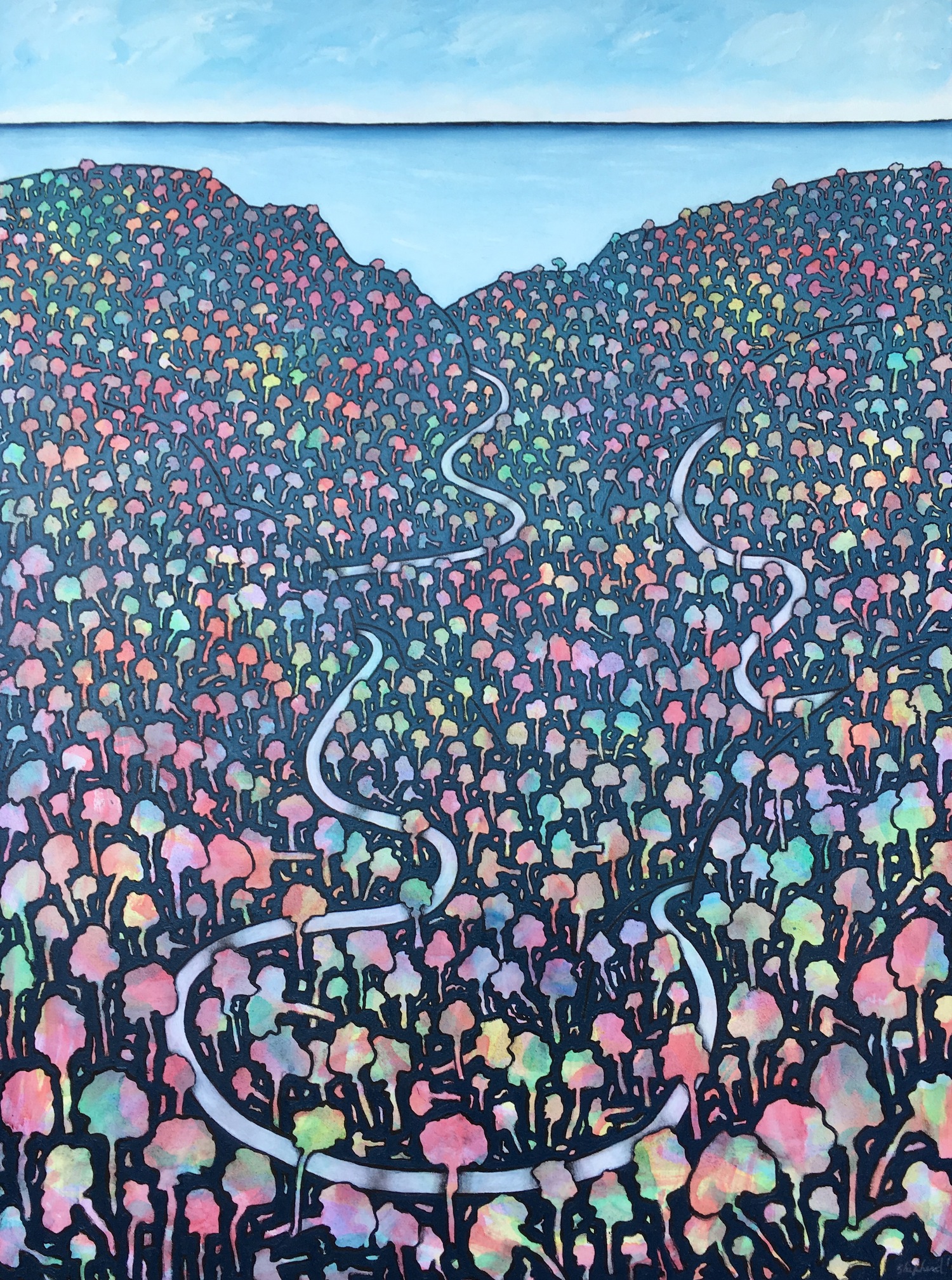 'Otway Corners'    Oil on Canvas – 124cm x 94cm (Framed). (Sold)
'Bays and Bluffs' 2019         Oil on Canvas – 54cm x 54cm (Framed). (Sold)
'Coops' 2020c         Oil on Canvas – 76cm x 76cm (Framed)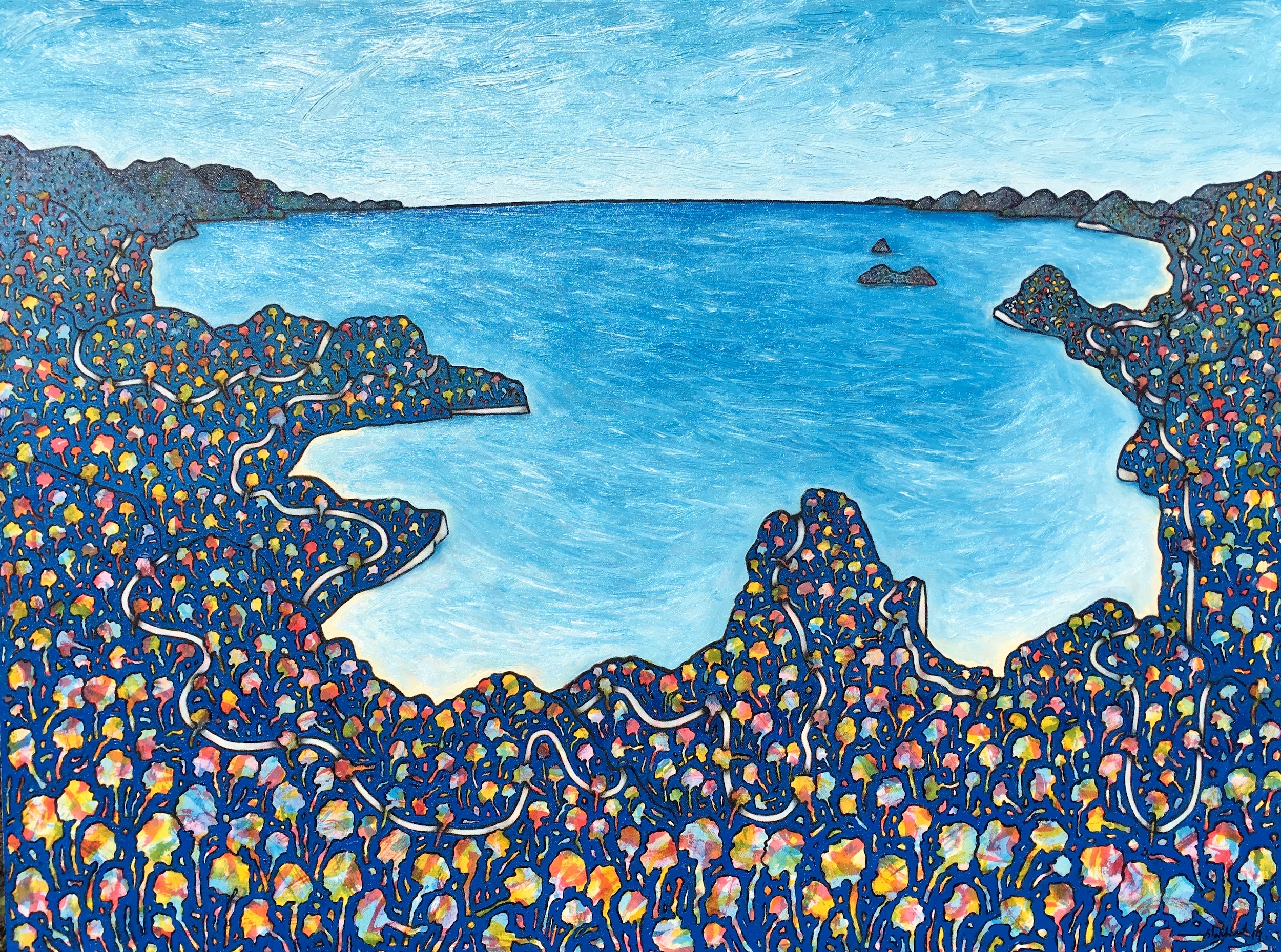 'Coast Road to Port Douglas' 2019         Oil on Canvas – 124cm x 94cm (Framed)
'Earl Hill' 2020c         Oil on Canvas – 76cm x 68cm (Framed)